Any Newberry County resident is eligible for services at the Free Clinic provided they meet the guidelines listed below.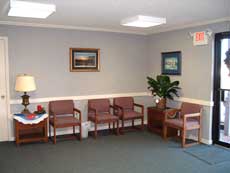 To Qualify
To qualify for services at the Free Clinic, you must:
Be a resident of Newberry County
Earn below 140% of the Federal Poverty Level
Be without Medicaid, Medicare, or any type of health insurance.
Proof of Eligibility
To prove that you are eligible for services at the Free Clinic, you must provide one of the documents under each requirement.
Proof of All Income
Last four paycheck stubs from each employer
Statement from employer as to income
Proof of Residency
Utility bill (with name and address)
SC driver's license
Property tax receipt
Additional Proofs
Social Security card
Photo ID
DSS printout
Any other necessary verifications as requested
The Next Steps to Receive Services
Once you have the documents required above, contact the clinic at 803-276-6665 to schedule an appointment to determine eligibility. Your records will be reviewed by our staff and a determination will be made as to any additional required information.
Once you are deemed eligible, an appointment will be set up with one of the doctors on one of the doctor appointment days.
When you come for your doctor's appointment, please bring:
All you medications (including prescription medicines, over-the-counter medications, ointments, insulin, syringes, etc.)
Your picture ID